Inspiration at AWS re:Invent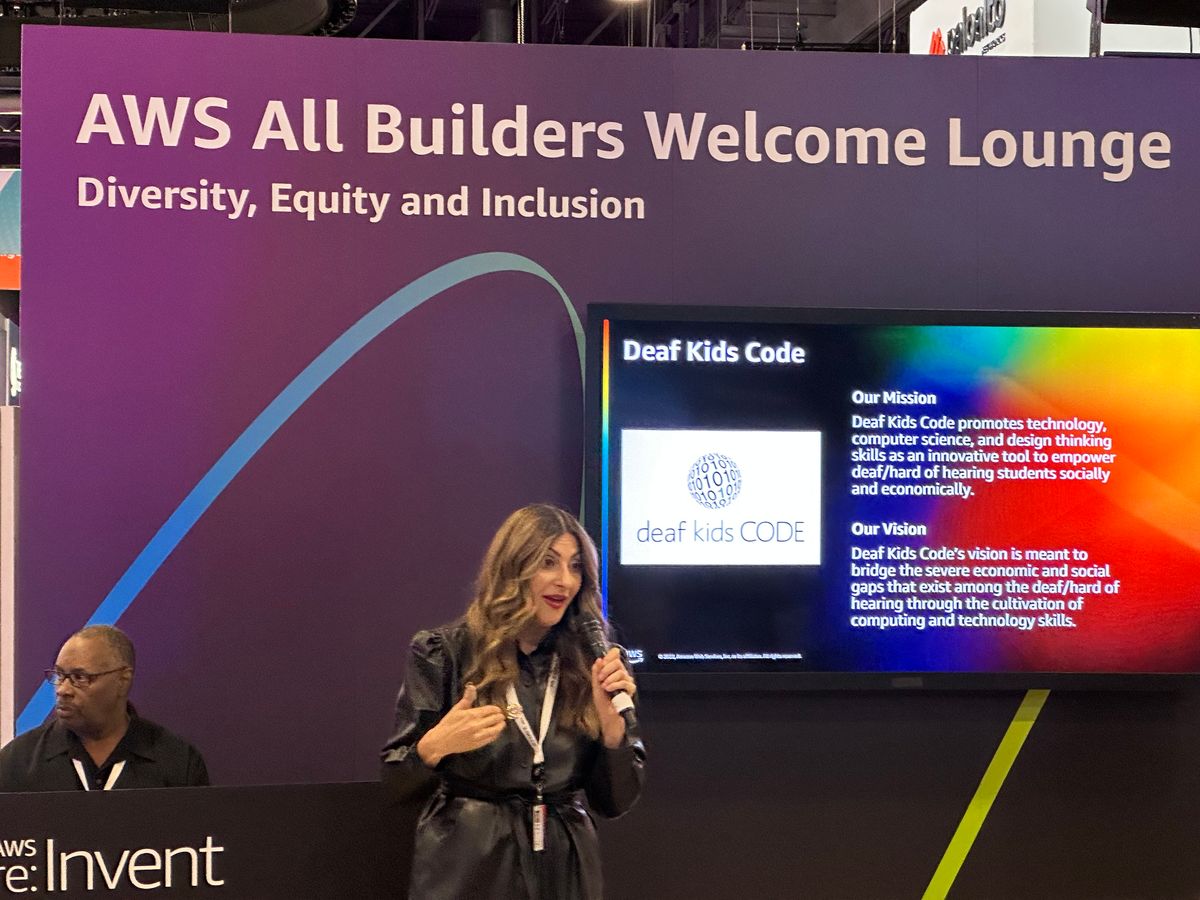 As I have been out at AWS re:Invent this week, the most inspirational and moving stories are those where technology empowers people from all walks of life to do amazing things. One such story from this year's conference is the non-profit organization Deaf Kids Code. I had the privilege watching Shireen Hafeez's presentation about her organization and the incredible work they do, assisting hearing impaired children gain access to the STEM skills they will need to make them successful later on.
The passion I observed in Shireen's presentation, the language she used, the intense focus on the mission of the organization was incredibly powerful. So powerful that I donated to the organization on the spot because of the critical work they are doing for the community around all of us. Everyone deserves to have access to a STEM education, and it gives me hope that everyone can with organizations like Deaf Kids Code in the work.
Thank you so much Shireen for doing what you do. The world is a better place for it.